This is a quick blog to address a lockout issue if you are having troubles with LDAP(S) and or the validation of the certificate. When you want to validate this or for that matter resolve it because you can't login to the App Volumes Manager anymore do the following on the database: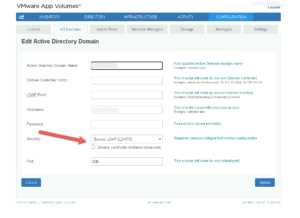 Select the dbo.ldap_domains entry and click the Select Top 1000 Rows to view the entries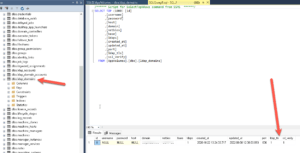 Edit Top 200 Rows to edit the value in question and flip it to your value

Afterwards you can login again with LDAP(S) enabled and/or the verification as well.
Hope it helps!