When configuring Citrix ShareFile for an SSO experience with your Microsoft Active Directory setup we have the following guides to use it from Citrix. See How to Configure Single Sign-On (SSO) for ShareFile (citrix.com)
Well I'm having my setup with another Identity Provider in my own lab and still want to achieve an managed SSO setup from my end. To get this to work I checked the setup from an existing integration setup like Microsoft ADFS and reverse engineered it to VMware Access instead.
The following will give you an working SSO setup with VMware Access as your Identity Provider for Citrix ShareFile:
First configure the basic settings of Citrix ShareFile with your URL's
https://tenant-fqdn-sharefile/saml
Copy paste the certificate information from your VMware Access tenant
Create the application in VMware Access
Use the explicit logon URL of your application in VMware Access in Citrix ShareFile
Use the https://tenant-fqdn-sharefile/saml/acs in VMware Access for consumption
After this make sure that an user from your corporate identity is synchronized in Citrix ShareFile and both of them match so that SSO can be achieved. Afterwards you can nicely click the icon in VMware Access from IDP point of view: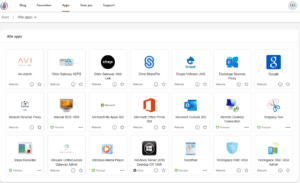 Or you can login via the SP side from the Citrix ShareFile browser landing page: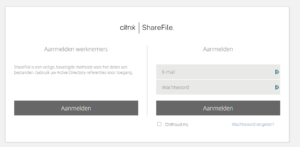 Hope it helps!